Driving Boxer¶
Boxer can either drive autonomously, be controlled through ROS messages, or you can use the supplied remote control to teleoperate it.
Safety Precautions¶
Warning
Despite its small size, Boxer is capable of reaching high speeds. Careless driving can cause harm to the operator, bystanders, the robot, or other property. Always remain vigilant, ensure you have a clear line of sight to the robot, and operate the robot at safe speeds.
Remote Control¶
Boxer uses a standard Sony Playstation 4 controller for teleoperation. The left thumb stick is used to control the robot's speed and direction. Either L1 or L2 must be held down at all times while driving the robot. Holding R1 will enable the robot to drive at maximum speed, while holding L1 will restrict the robot's maximum speed.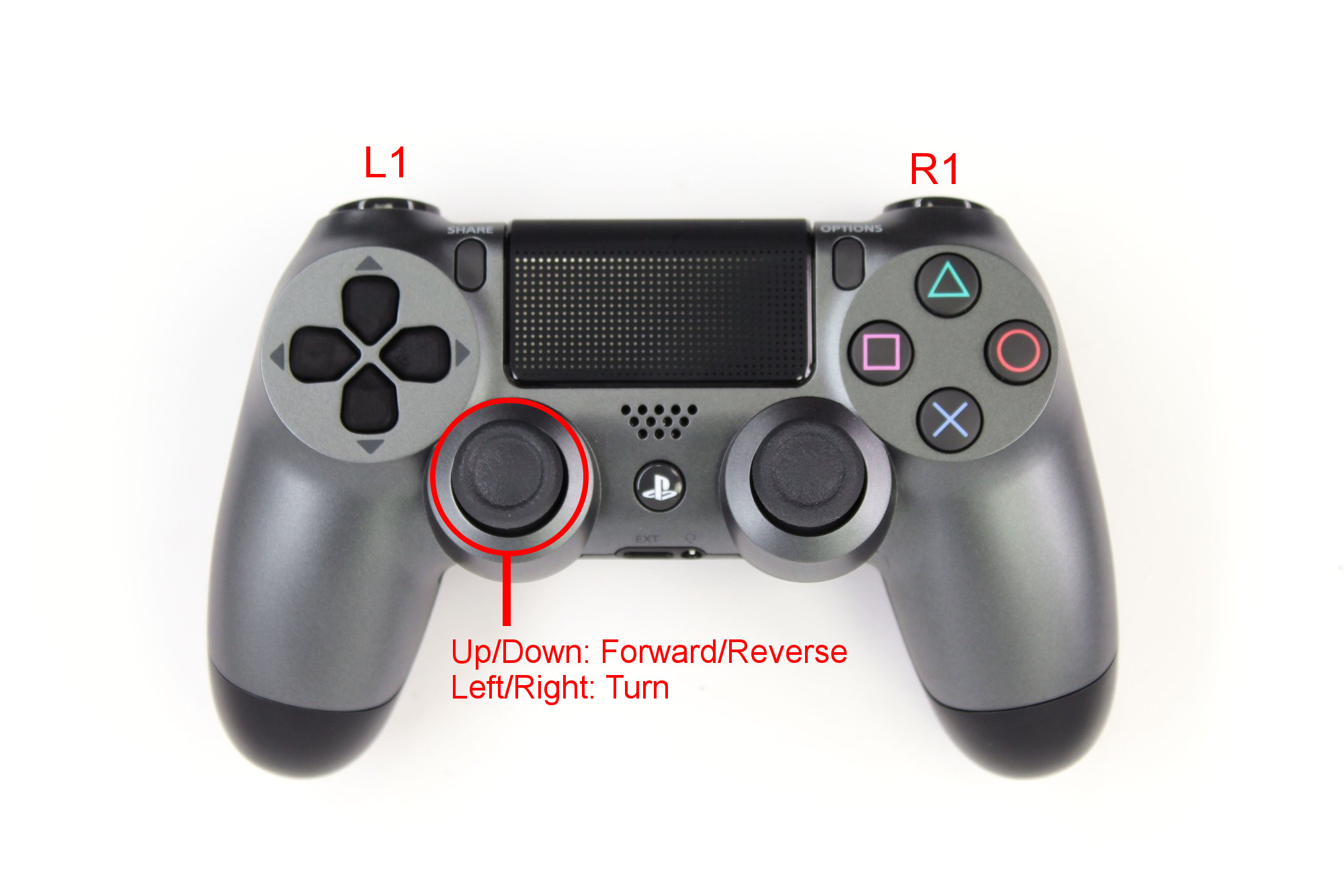 If your controller is not pairing correctly with the robot, you can re-pair it by following these steps:
Ensure that the controller's batteries have sufficient charge

Press and hold the Share & PS buttons on the controller until the pairing light flashes rapidly white

Run the following command on Boxer:
The controller should now be paired. Test it by pressing L1 and using the left control stick.
Body Lights¶
Boxer includes RGB LED strips around its body. These lights express system status according to the table below.
| Color & Pattern | Meaning |
| --- | --- |
| Solid Red | Robot is starting up |
| Flashing Red | Robot is E-Stopped or Safety Stopped |
| Circling Blue | Base platform is in Manual mode, allowing it to be controlled via the ROS2 API |
At present these lights are not controllable through any ROS topics, but this is planned for a future update.