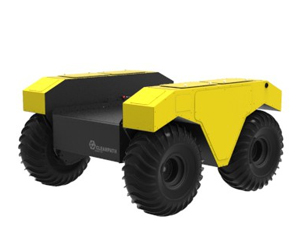 Warthog UGV
Warthog UGV is a large all-terrain unmanned ground vehicle capable of traveling on land and in water. It can handle tough environments with its rugged build, low ground pressure, and traction tires, which allow effortless mobility through soft soils, vegetation, thick muds, and steep grades.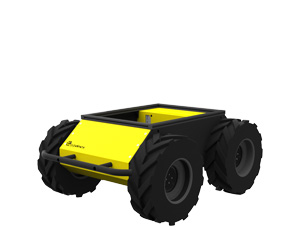 Husky UGV
Husky Unmanned Ground Vehicle is a medium sized robotic development platform. Husky's large payload capacity and power systems accommodate an extensive variety of payloads, customized to meet research needs. Husky is fully supported in ROS with community driven Open Source code and examples.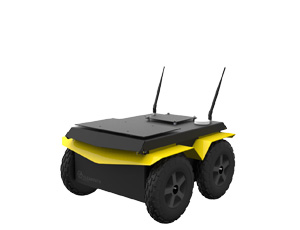 Jackal UGV
Jackal Unmanned Ground Vehicle's fully integrated, weatherproof design offers out of the box functionality in a compact, portable package. This unmanned ground vehicle includes an onboard computer, GPS and IMU and the ability to add a variety of custom sensing options. Jackal's comprehensive ROS API provides end-to-end visibility of its operation.
Ridgeback AGV

Ridgeback is an indoor autonomous ground vehicle designed to move manipulators and heavy payloads with ease. Omnidirectional wheels provide precision positioning in constrained environments with forward, lateral and twisting movements. Ridgeback is fully integrated with onboard computer, laser scanner and IMU, the ability to integrate a variety of custom sensors, and is fully supported in ROS and Gazebo.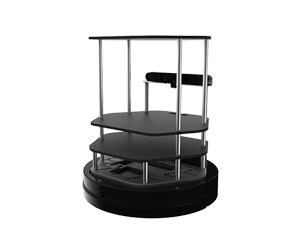 Turtlebot 2

TurtleBot 2 is a small, low cost open source robot designed for education and research. This personal robot is equipped with a powerful Yujin Kobuki base, netbook, ASUS Xtion PRO Sensor and gyroscope that have been seamlessly integrated to deliver a complete development platform.
OTTO 1500
OTTO 1500 is a self-driving vehicle designed to increase throughput and reduce operational costs in warehouses and industrial centers. With a payload capacity of 1500 kg, OTTO effortlessly moves large items and standard pallets.
OTTO 100
OTTO 100 is a self-driving vehicle designed to increase throughput and reduce operational costs in warehouses and industrial centers. With a payload capacity of 100 kg, OTTO 100 is designed for light-load material transport.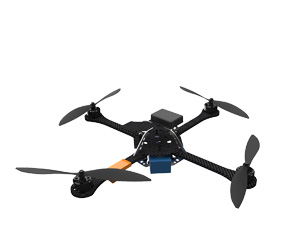 Hummingbird UAV

Hummingbird Unmanned Aerial Vehicle is a light 4-rotor AUV designed for fast and aggressive flight maneuvers. The robust frame and flexible propellers tolerate hard landings, while the simple structure makes it easy to repair. Nimble and rugged, Hummingbird is ideal for control and multi-robot systems investigation.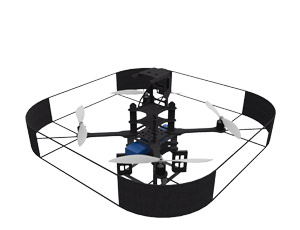 Pelican UAV

Pelican Unmanned Aerial Vehicle is a mid-sized four-rotor aerial platform for research and development. The lightweight tower structure allows the mounting of diverse payloads and easy access to electronics. Powerful and rugged, Pelican is easily configured for laboratory and outdoor experimentation.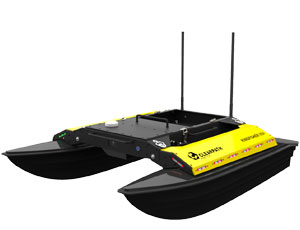 Heron USV

Heron Unmanned Surface Vessel is a portable, mid-sized surface vessel. The catamaran design includes anti-fouling thrusters, an incredibly shallow profile, and built-in GPS for easy access positioning data. This USV features a payload bay for mounting submerged sensors or equipment on deck. Folding pontoons and quick swappable battery make transport, launch and retrieval quick and easy.