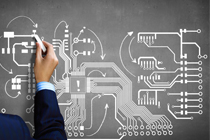 SYSTEMS DESIGN
At Clearpath we take a pragmatic approach to the design and development of complex autonomous systems. Our multi-disciplinary team operates within the bounds of what's technically feasible while ensuring safety, efficiency, and quality throughout your project. By keeping our efforts nimble and highly collaborative we are able to integrate design, problem solving, requirements tracking, and life cycle integration in a way that facilitates fast learning through rapid iterations.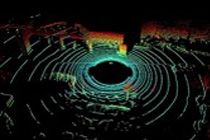 PERCEPTION AND MAPPING
Situational awareness is core to autonomous robotic systems. Through innovative sensor fusion and point cloud processing, Simultaneous Localization and Mapping (SLAM) constructs a map of the environment while tracking the robot's location in parallel. Object classification and tracking identify and tag points of interest for the robot to map.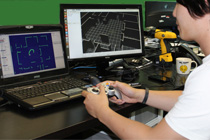 NAVIGATION AND CONTROL
Dynamic path planning determines the discrete motions required to accomplish desired tasks and maintains the route through linear and angular velocity commands at each instant of time. Safety and error handling are paramount to usability and run parallel to the planning and control operations.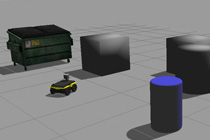 SIMULATION
Simulation is essential for evaluation of mathematically complex and safety sensitive environments. Before deployment, we use comprehensive simulation to assess the interactive and environmental performance of your autonomous system.
ROS CONSULTING

Whether you're exploring new frontiers or looking to rapidly prototype the next big business opportunity, Clearpath provides world-class, robotic product development at your beck and call. Engineering experts with extensive ROS experience and access to over 150 ROS packages help bring your vision to life while maintaining a highly service minded approach. As an added bonus, 10% of ROS Consulting revenues are donated to the OSRF to ensure ROS infrastructure remains open and free.
PR2 SUPPORT AND MAINTENANCE
Clearpath is proud to provide stewardship for the PR2 platform. We provide both hardware and software support and our experts are available to diagnose, troubleshoot, customize, upgrade hardware, and update packages for new ROS releases.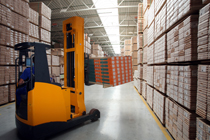 MATERIALS HANDLING
Clearpath's team works with you to eliminate the limitations of conventional automation by designing solutions that are scalable, modular, and adaptive to the environment. Our automation solutions can help streamline your operations and provide valuable insight into the efficiency of your business.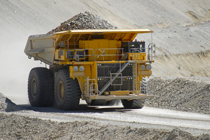 MINING
Autonomous mining vehicles are rapidly gaining adoption because of significant improvements in operational efficiency and safety. Clearpath technology easily integrates into your existing equipment to provide mapping, remote inspection, and load hauling.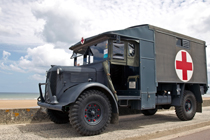 DEFENSE
Clearpath provides expertise for integrating navigation, perception, manipulation, and controls into your mission critical equipment. Autonomous capabilities enable smart, comprehensive solutions for ground support missions, search and rescue, and first response initiatives.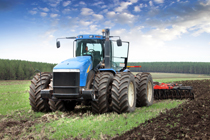 AGRICULTURE
Autonomous precision farming is revolutionizing the agriculture industry. Clearpath can help evolve your business by retrofitting your current vehicles with autonomous capability to enable improved seeding, phenotyping, top dressing, and monitoring of crop health.