Robot Follower Package
The Follow Package is a hardware and software kit that allows a robot to track and follow an operator, vehicle, or another robot. Using Ultra wideband technology, the robot can understand where its target is, and keep pace at a predefined distance from the target, with options for obstacle detection.
The kit is designed for researchers and application development, and includes:
Ultra wideband (UWB) sensors
Track and Follow software
Operator/Target wearable beacon
Wireless Estop and Deadman Switch
Support for lidar and obstacle detection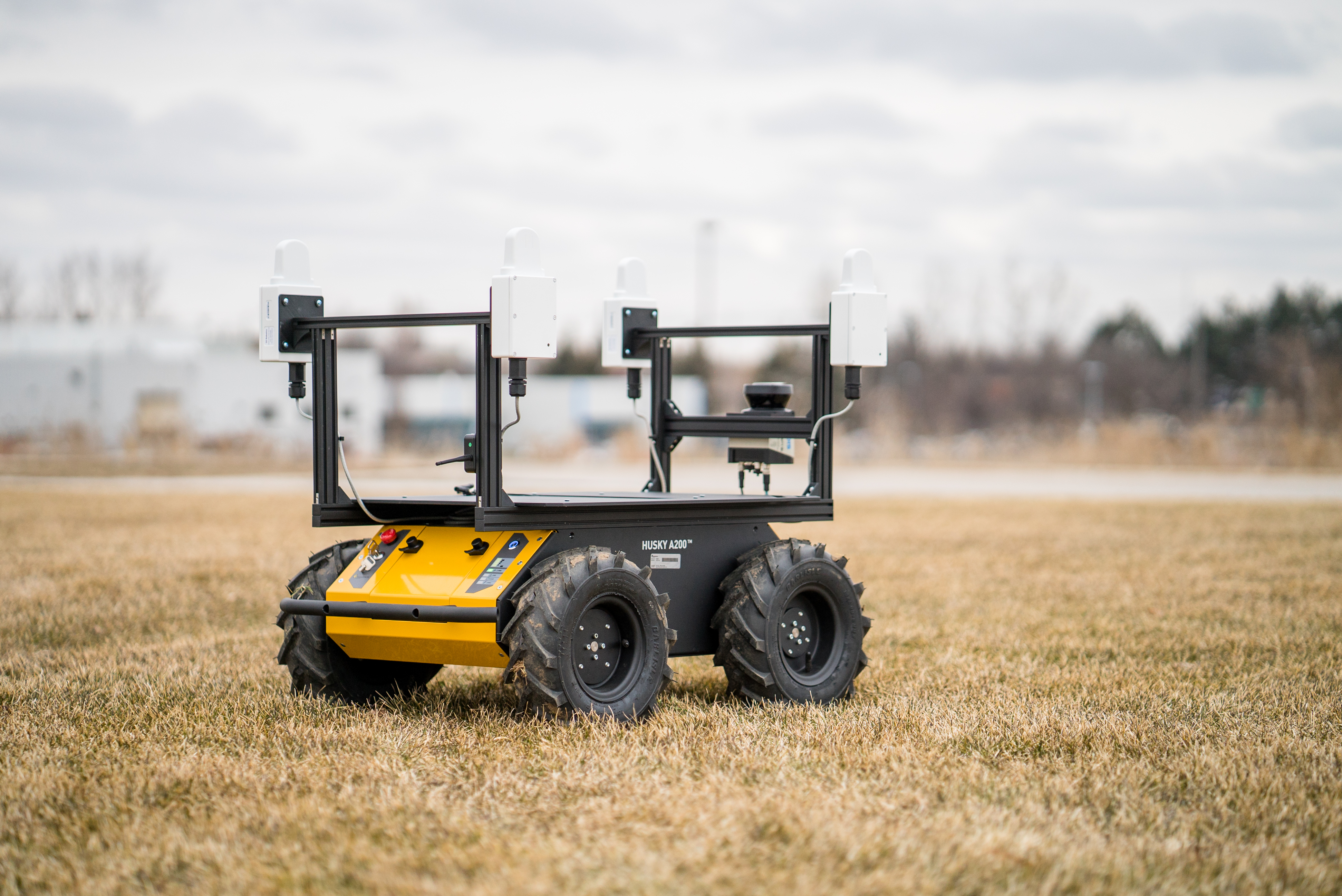 Ultra-wideband (UWB) technology enables the robot follower to seamlessly track the navigation beacon with high accuracy and follow at a distance of your choosing, without the need for external infrastructure.
AUTONOMOUS FOLLOW AND CONVOY
With the track and follow software subscription, the robot can be taught to follow any human, vehicle, or other robot target, stopping when the leader stops, and turning when the leader turns, making unmanned robot follower convoys possible and simple to integrate.
The lidar upgrade option allows you implement obstacle detection, so the robot stops and lets obstacles pass by. The accompanying wireless estop and deadman switch allows you to use the benefits of unmanned vehicle following and robot convoy technology, without compromising on safety.