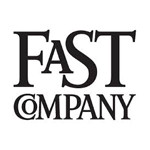 "The concept of an ethical computer program remains firmly in the realm of the theoretical."
Press Releases
CLEARPATH ROBOTICS WINS PRODUCT INNOVATION AWARD
Clearpath Robotics is recognized by IEEE Robotics and Automation Society (RAS) for Jackal mobile robot.
Read More
(Kitchener, ON, Canada – July 29, 2015) Clearpath Robotics is proud to welcome Mike Hanuschik as their new Chief Product Officer. Hanuschik will lead product strategy, product management, design and branding for Clearpath.
read more
The Business Development Bank of Canada (BDC) announced today that the turning-point project "Advanced Manufacturing," submitted by local engineer-turned-businessman Matt Rendall, will represent Ontario in the finals of the 2015 BDC Young Entrepreneur Award.
read more
Today Clearpath Robotics announced the newest member of its robot fleet: an omnidirectional development platform called Ridgeback. The mobile robot is designed to carry heavy payloads and easily integrate with a variety of manipulators and sensors. Ridgeback was unveiled as a mobile base for Rethink Robotics' Baxter research platform at ICRA 2015 in Seattle, Washington.
read more
(Kitchener, ON, Canada – April 21, 2015) Clearpath Robotics today announced the launch of ROS Consulting, a service offering that provides support and advice to corporations undertaking research and development initiatives using the Robot Operating System (ROS). Ten percent of revenues from the program will be donated to the Open Source Robotics Foundation (OSRF) by Clearpath in an effort to ensure that ROS remains free and available to robotics developers around the world.
read more
Clearpath Robotics, a leader in unmanned vehicle robotics, has combined resources with Christie®, one of the most innovative visual technologies companies in the world, to create a three-dimensional video game using robots. The pairing of Clearpath and Christie bridges two technologies, from unrelated fields, to create an interactive experience in a way that has never been done before.
read more
Awards
Explore our award collection below.