Grizzly
ROBOTIC UTILITY VEHICLE
Grizzly is a large all-terrain robotic utility vehicle that offers the performance of a tractor and the precision of an industrial robot. This all-electric workhorse has a maximum continuous drawbar force of 1400 lbf and a payload capacity of 600kg.
Grizzly is built for the most demanding outdoor environments, making it ideal for mining, military and agricultural research. It interfaces with a variety of payloads, including single-point hitch implements as well as all of Clearpath's sensing, computing and manipulator packages.
Grizzly is an industry-leading robot workhorse.  With a maximum continuous drawbar pull of 1400 lbf, Grizzly is well equipped to tow massive payloads and industry-standard implements.  A high-torque upgrade is available for even more aggressive tow performance.
Grizzly has four independently driven wheels, each with high-resolution (2500 counts per revolution) encoders and finely tuned closed-loop control.  The result is precise linear position control even at low speeds.
Grizzly employs a passive suspension system to traverse challenging terrain while always maintaining 4-wheel ground contact and traction.  With passive 16-degree front axle articulation, Grizzly can easily overcome positive and negative obstacles.
Grizzly comes standard with a 200 Ah, 48V sealed lead acid battery pack.  An onboard 5V, 12V, 24V and 48V, independently fused user power interface can easily supply large power-hungry payloads like manipulators and agricultural implements for hours.  A generator upgrade can be added for more demanding needs.
With a detachable front bullbar, and a single-point Class 1 hitch at the rear, Grizzly is factory compatible with a wide range of standard utility vehicle and tractor implements.  It also has a modular interface for connecting with a wide range of more high-tech robot accessories.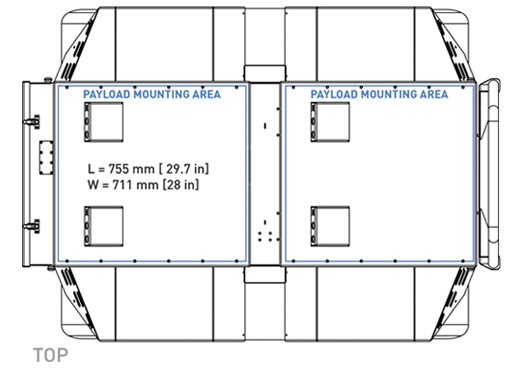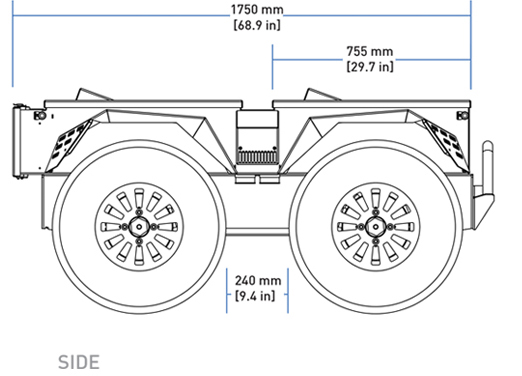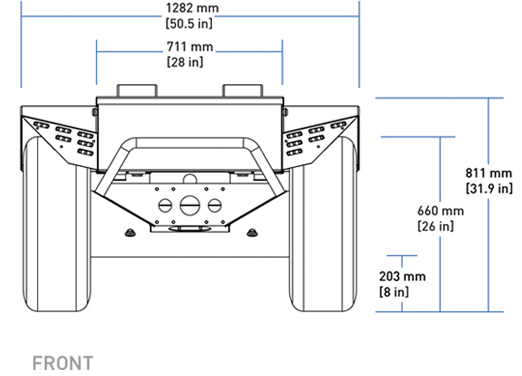 Size and Weight
Dimensions
1750 x 1282 x 811 mm (68.9 x 50.5 x 31.9 in)
  Curb Weight
A:Base
B: Heavy Duty
A: 910 kg (2000 lbs)
B:  660 kg (1450 lbs)
Max Payload
600 kg (1320 lbs)
Max Speed
19 km/h (12 mph)
Speed and Performance
Run Time
(Basic Usage)
12 hours
User Power
5V, 12V, 24V and 48V
IP Rating
65 (air inlet: IP 54)
Drivers and APIs
ROS, C++ Library, Mathworks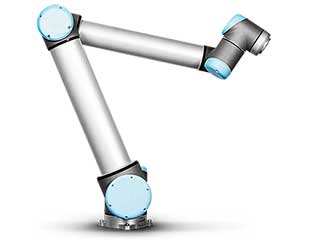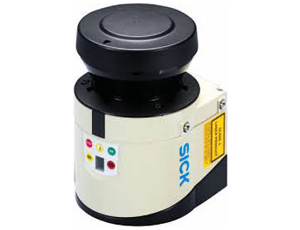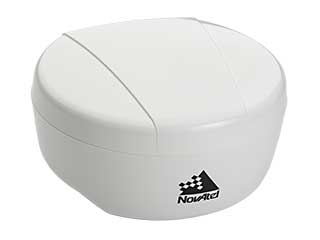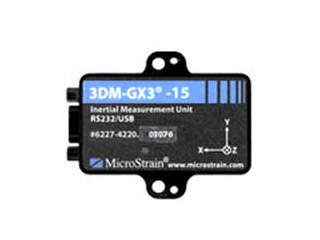 Packages
The preconfigured packages offer everything needed to get started quickly. Don't see what you're looking for? Visit our full Accessories List.
Explorer Pack

The Grizzly Explorer Package provides all of the tools necessary for basic autonomous operation. Applications can range from GPS waypoint missions with laser-based obstacle detection and avoidance, to mapping and path planning. A powerful Mini-ITX computer system comes pre-installed with Linux and ROS; all component ROS drivers are installed and pre-configured for a better out-of-the-box experience.

Example Applications

Included Accessories

Featured Upgrades
Tractor Package

The Grizzly Tractor Package is designed for the most demanding payload and towing requirements. It includes a high-torque gearbox, 23 inch lugged tires for better traction, and eight additional batteries for increased runtime.

EXAMPLE APPLICATIONS

INCLUDED ACCESSORIES

FEATURED UPGRADES
Mapping Package

Equipped with a full suite of 3D mapping sensors, the Grizzly Mapping package provides the inputs necessary to create high fidelity 3D models in real time. Applications range from underground mine mapping to self-driving vehicle validation to planetary exploration research.

EXAMPLE APPLICATIONS

INCLUDED ACCESSORIES

FEATURED UPGRADES
Grizzly Manipulation

Transform Grizzly into a mobile manipulator with Universal Robotic's rugged UR10 arm combined with the Robotiq 3 finger gripper and force-torque sensor. A special OEM UR10 controller is integrated inside Grizzly. Mounting, power and communication are provided along with support for MoveIt! (motion planner), RViz (visualization), and Gazebo (simulator).

Example Applications

INCLUDED ACCESSORIES

FEATURED UPGRADES
Gallery
See our robots work in the most demanding environments with researchers all over the globe.